100 Fun Activities

Bored and out of ideas of what to do with your child? No worries, we have a list of 100 fun and interesting things you can do with your child.
Trio Blocks - Great Fun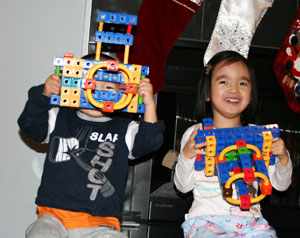 This is a set of toys that offers amazing creative and imaginative fun for both the child and parents. This is one of the most fun toys our kids love to play with.